Silo Overfill Protection System for pinch valves, pressure switches, control panels & automation to prevent blower trucks from overfilling silos.
The Silo Stopper prevents blower trucks and other filling sources from overfilling silo systems. Commonly used in the cement and bulk powder industries where pressure pneumatic trucks and blowers are used to re-fill silos. On occasion, these transport companies overfill silos, leading to a number of headaches. The Silo Stopper is a system that monitors the condition of the silo while filling. It uses sensors to measure internal silo pressure and product fill height. When pressure or fill height levels are high, alarms sound to inform the operator to cease filling. If levels or pressures reach critical levels, the system automatically activates a safety cutoff valve on the fill line (usually a pinch valve or butterfly valve), protecting the silos.
Prevent Blower Truck Product Overfill into your Silo
Avoid damage to Silos
Avoid damage to Dust Collector Bags
Reduce risk to people and the environment
Audio and Visual Strobe Overfill Alarms, followed by forced line closure in 30, 60, 90 or 120 seconds
NEMA 4 Enclosure for Outdoor Installation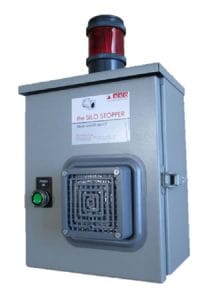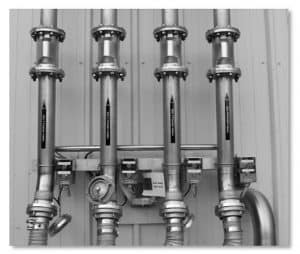 Using Quality AKO Pinch Valves
3" and 4" Pneumatic Line Valves
Stainless Steel and Aluminum Valve Bodies
For use with Food, Grains, Abrasive Minerals, Chemicals and more

Control Panel
Compressed Air Control
Pre-programmed
User-adjustable
6 Inputs
Outdoor Rated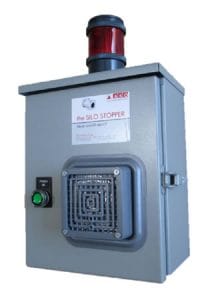 Pressure Switch
Adjustable 4 – 20" w.c.
NEMA 3 Enclosure
SPDT
Max. pressure 40" w.c.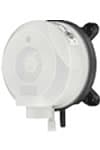 Level Indicator
Adjustable 6" to 84"
1 ¼" NPT Mounting (Flange available)
24/115/240 VAC or 12/24 VDC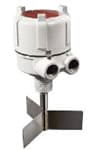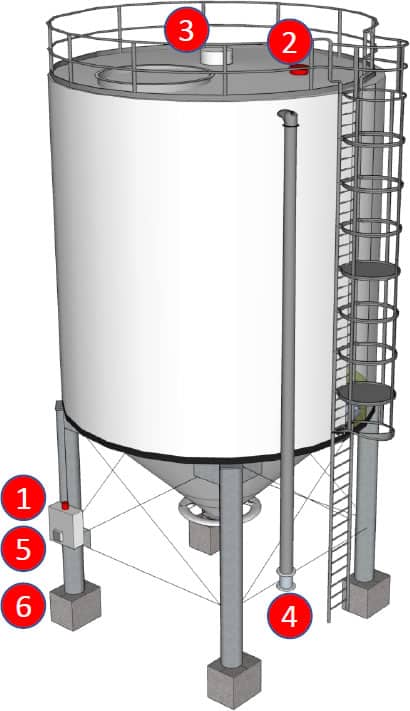 Pinch Valves
AKO Pinch Valves
DIN or ANSI Flange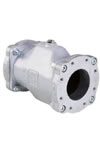 Visual Strobe
UL Type 4X, IP 66
UL746C F1 UV
Red Light
Stackable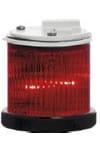 Audible Alarm
100 dBA @ 10'
110 dBA @ 1m
Stainless Steel Diaphragm