VMC ALUMINUM AN STAINLESS STEEL AIR PINCH VALVES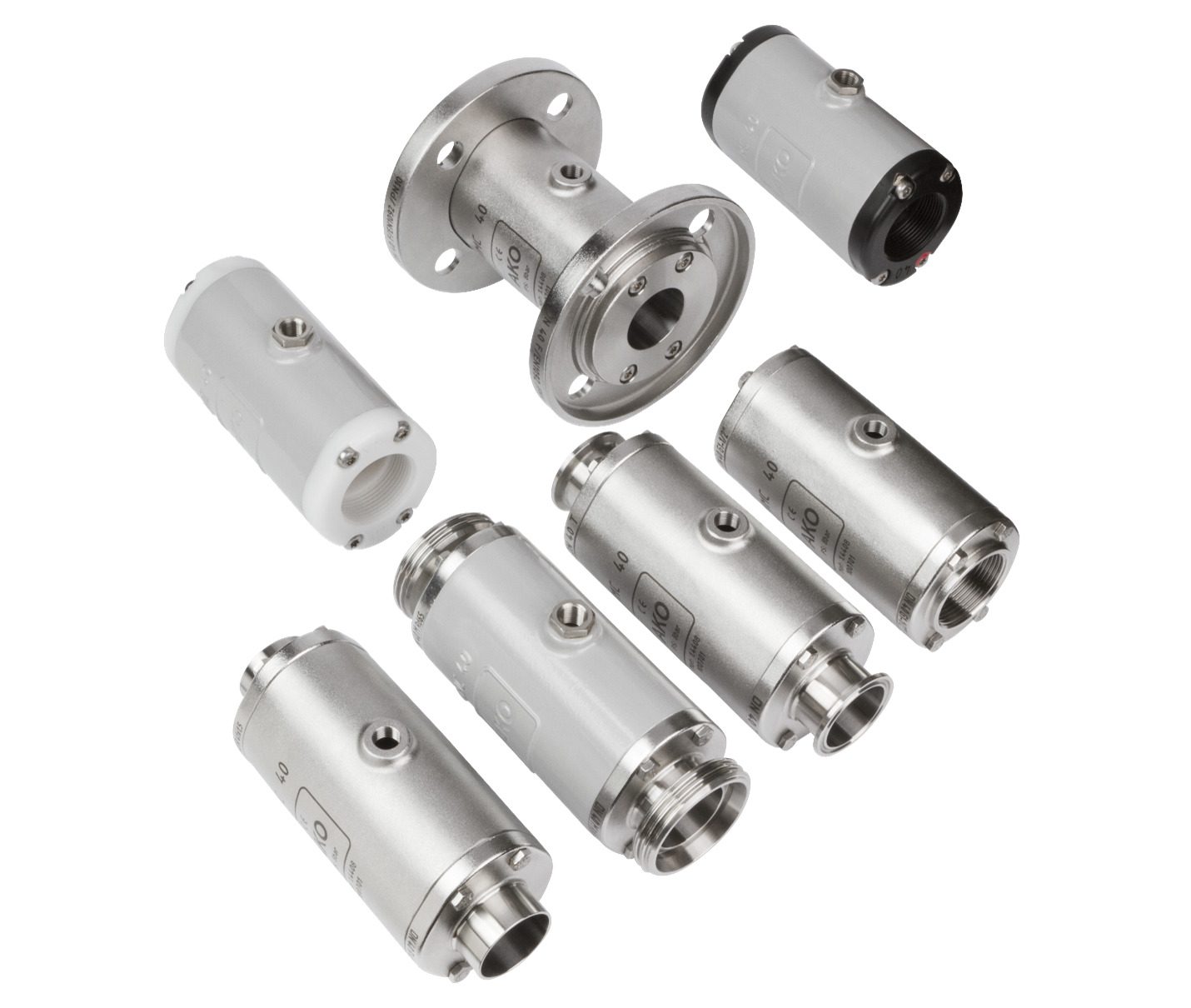 Aluminum and Stainless Steel Pinch Valves with near endless connection options. From 3/8" – 4" diameters [10 mm – 100 mm].
The VMC Series Pinch Valve is the most configurable pinch valve worldwide. With a range of body materials, sleeve materials, and connections to meet almost any industrial or sanitary valve application.
VMC Pinch Valves are modular in construction and have a sealed shutoff and full bore opening when opened. The sleeves do not impede product flow and come in a range of sleeve options for abrasive materials, strong acids and bases, sanitary applications and even high temperature applications.
Various Valve Connections: ANSI Flanged, DIN Flanged, Sanitary Tri-Clamp, NPT threaded or BSPP, Weld-on ends and Threaded Spigot.
Pinch valve sleeves (liners) can be easily replaced. See step-by-step instructions.
VMC Pinch Valves are constructed from 3 body material options:
Plastic FDA Approved White or Industrial Black or Conductive for XP
Powder Coated Aluminum Industrial Valve Applications
Electropolished Stainless Steel for Sanitary and Corrosive Valve Applications
Sleeve Options for VMC Valves:
Natural Rubber (Anti-Abrasive or Food Quality)
Neoprene
Viton
Silicon
Nitrile
Conductive materials
Hypalon
Butyl
and more…
VMC Valves by Size and Connection Type
Valve Sizes


Inch [mm]

Flanged Ends


ANSI 150# or DIN

Threaded Ends


NPT or BSPP (G)*

Other Connections**

Max Line Pressure

3/8 Inch [10 mm]

No

Plastic or SS

TC, Weld, Spigot

90 PSI

1/2 Inch [15 mm]

No

Plastic or SS

TC, Weld, Spigot

90 PSI

3/4 Inch [20 mm]

No

Plastic or SS

TC, Weld, Spigot

90 PSI

1 Inch [25 mm]

No

Plastic or SS

TC, Weld, Spigot

90 PSI

1-1/4 Inch [32 mm]

No

Plastic or SS

TC, Weld, Spigot

90 PSI

1-1/2 Inch [40 mm]

ANSI or DIN

Plastic or SS

TC, Weld, Spigot

70 PSI

2" Inch [50 mm]

ANSI or DIN

Plastic or SS

TC, Weld, Spigot

90 PSI

2.5 Inch [65 mm]

ANSI or DIN

Stainless Steel

TC, Weld, Spigot

90 PSI

3 Inch [80 mm]

ANSI or DIN

Stainless Steel

TC, Weld, Spigot

90 PSI

3 Inch [80 mm]

ANSI or DIN

Stainless Steel

TC, Weld, Spigot

90 PSI
*Note BSPP (British Standard Parallel Pipe) is designated as G thread
** Tri-Clamp (TC) or Sanitary, Weld On Ends (Weld) and Threaded Spigot (Spigot), all in ss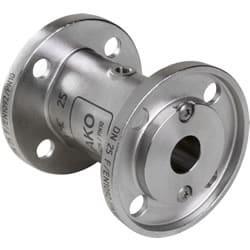 ANSI and DIN Flanged Pinch Valve – Aluminum, Aluminum with Hardened Steel Insert and Stainless Steel Flanges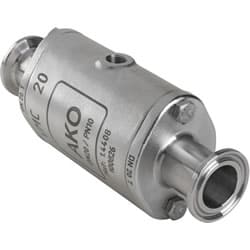 Sanitary Tri-Clamp Connection (Triclover™) Pinch Valve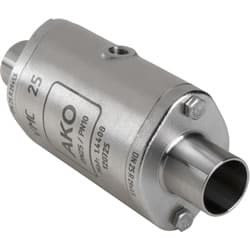 Weld on Ends or Stub Pinch Valve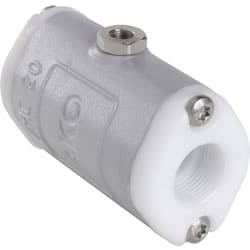 NPT (tapered) or BSPP (parallel) Threaded Connection Pinch Valve – Plastic or Stainless Steel Threads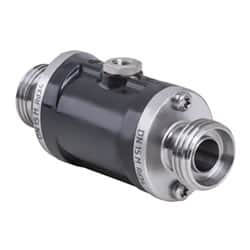 Threaded Spigot Pinch Valve